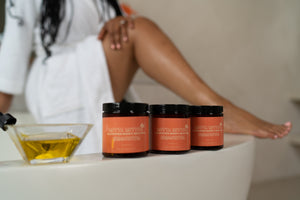 BETTA BUTTER
Heal and Hydrate.
BETTA BUTTER
Nourish and Protect.
Betta butter.
Lubricate and Moisturize.
Love the Skin You're In ...
Black-Woman, owned, operated, all-natural and organic skin care company.
Birthed in Toronto, Canada in 2021 through self-exploration and creativity.
Betta Butter provides skin care through the elevation of self care products that focus on skin health, skin moisture, skin love and more importantly self love. #BettaYourself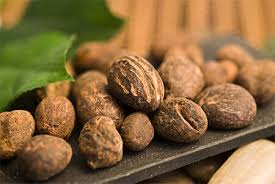 FREE-TRADE GHANIAN SHEA BUTTER
Betta Butter puts emphasis on quality ingredients. Our "Betta Give Back Program" has started with doing our small part and using Fair-Trade Ghanian Shea Butter (FairTSA certified). This helps our company ensure that producers, workers, and farmers receive fair wages and prices for their hard work. With The Fair-Trade Premium, a supplementary amount of money, is used to create a fund to improve the lives of farmers and their communities.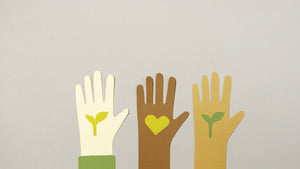 ECO-CERTIFIED, COSmetic ORGANGIC STANDARD
Betta Butter uses raw materials that are Eco-Certified and meet the Cosmetic Organic Standards (COSMOS). These standards help to ensure that our ingredients are produced at organic farms that have respect for biodiversity. Our producers use clean manufacturing processes that have a responsible use of natural resources and a respect for the environment.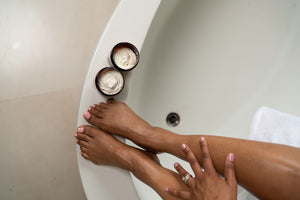 SELF-CARE = SELF-LOVE
Betta Butter is a Natural and Organic Skin Care Company that strives to build a community that works on self-care from the outside in, but also from the inside out. We encourage our customers to tap into our blog community and take a deep dive into the conventional and unconventional ways of skin-health, skin-care, self-care, and self-love. #BettaYourSelf #Bettayaskin
Blog Community